Description
Friday, April 14th
9 pm Eastern
FLR Community LIVE Discussion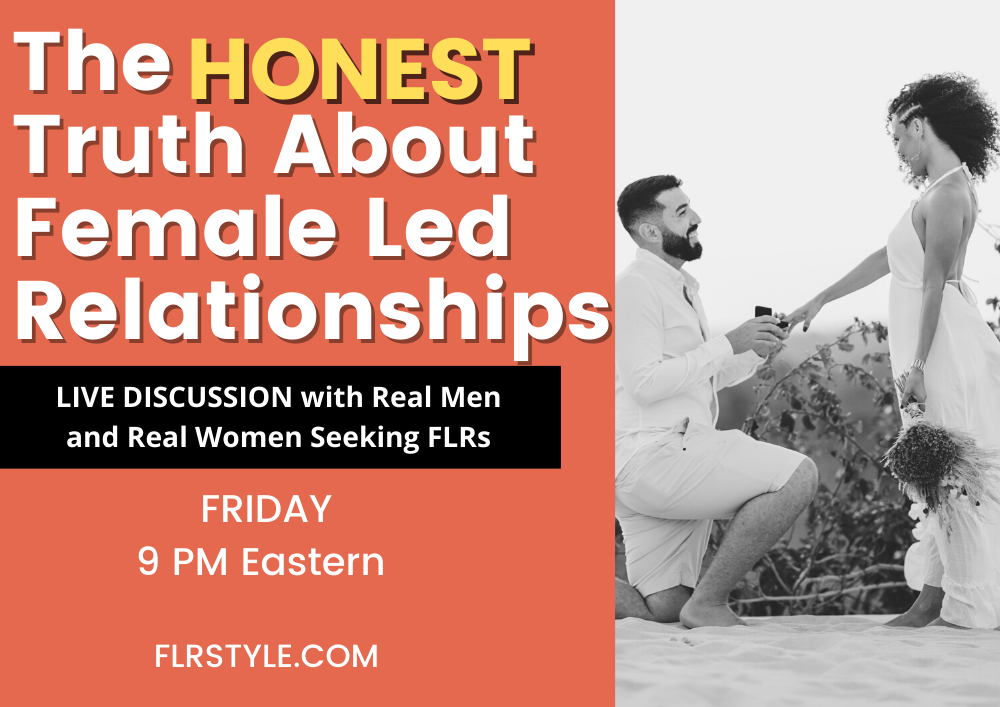 Is there a discrepancy between what MEN want in a FLR and what WOMEN want?
All woman and men interested in creating Female Led Relationships are invited to listen to and participate in this candid discussion about what our community members are really seeking in a Female Led Relationship.
This live webinar will reveal statistics and real perceptions about Female Led Relationships taken from our community surveys as well as a brief overview of the main issues presented by couples who participate in the FLR Couples Coaching program led by Te-Erika.
Both men, women and couples are encouraged to attend.
Your privacy is protected. Log in to the live webinar under any name you wish. On camera participation is encouraged but not required.
Meet other FLR community members LIVE!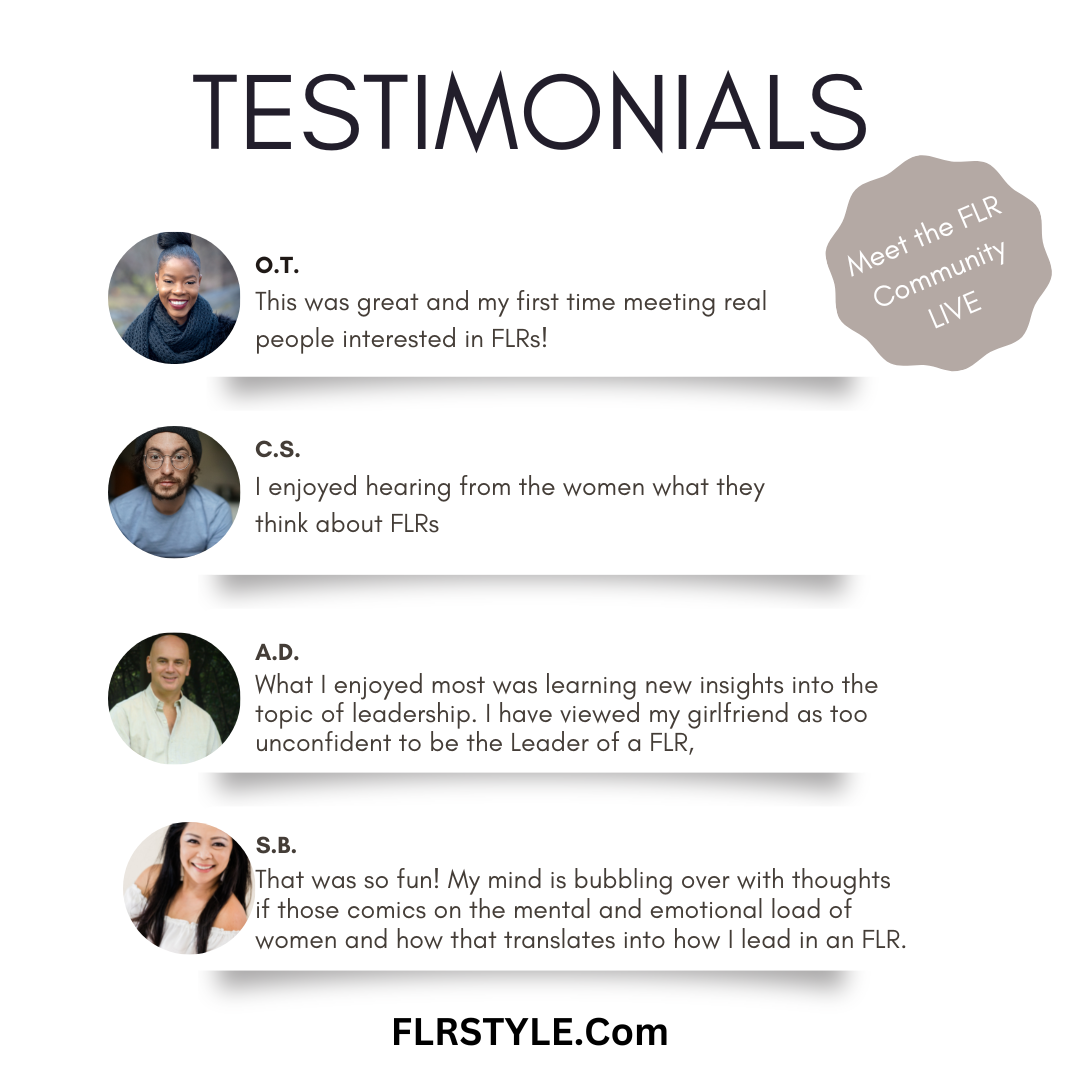 Instructions:
After the payment has been processed, registration information will be sent to the email address associated with the payment. Event log in details for the ZOOM platform will be sent out no later than 6 hours before the event begins on Friday.