Description
The Loving Female Led Relationship Leadership Coaching Program guides women through the process of understanding what a Loving Female Led Relationship is, how it will benefit them, how to establish it and how to maintain it.
The Loving FLR Leadership Coaching Program teaches women how to awaken their inner Goddess and become CONFIDENT leaders in their lives and romantic relationships.
Coaching students will learn:
How to become INTENTIONAL LEADERS of their relationships
How to Stop men from being DISRESPECTFUL
How to Say NO when they mean NO
How to become a DOMINANT woman
How to be BOLD
How to be more SELFISH in a healthy way
How to be CONFIDENT
How to ensure that everyone offers RESPECT
How to set STANDARDS for their relationships
How to MENTALLY CAPTIVATE MEN
How to recognize men who with potential for Loving FLRs
How to PREPARE for a Loving FLR
How to STRUCTURE a Loving FLR
How to Become a Goddess in a Loving FLR
How to STOP being nice all of the time
How to become a true LEADER in society
How to walk with POWER every day
Students will be offered:
Access to the digital version of the book She Wants.
Access to the private Facebook group where they can meet and interact with other women who are in the process of becoming Goddesses.
Loving Female Led Relationship Concepts & Daily Discussions.
Personal challenges to motivate active growth in leadership.
4 weekly private group coaching sessions via webcam (webcam participation is optional).
1 private coaching session per student before the course ends (at the Coach's discretion)
GODDESS membership in the Loving FLR Community (upon successful completion of the course),
GODDESS T-Shirt upon successful completion of the course (for select students).

SINGLE WOMEN

will be automatically added to our Loving FLR Matchmaking Service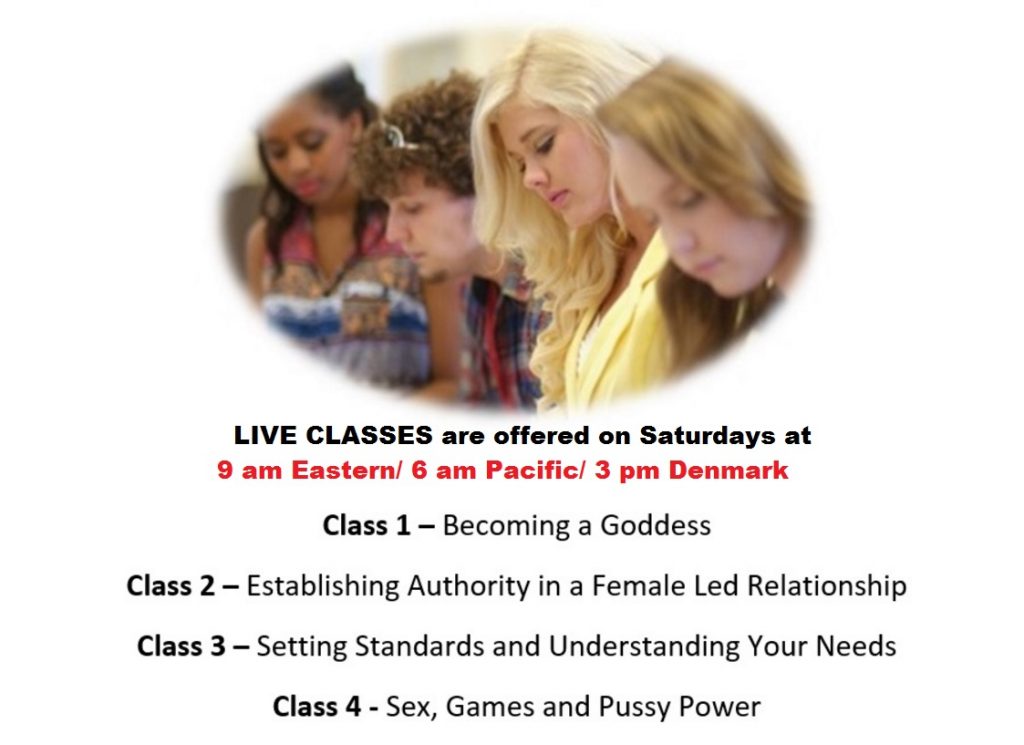 The LIVE TALK weekly sessions take place on Saturday mornings at 9 am Eastern via private web conference. Each session lasts between 1 hour to 1 and a half hours, depending on the number of students enrolled. Web cam participation is offered (and fun) but not required.
Don't Miss Out
This 4 Week coaching program offers lectures, discussions, writing assignments and support for WOMEN who desire Loving Female Led Relationships.
This course challenges your beliefs and offers unique wisdom to let go of the hangups that are standing in the way of your confidence and boldness.
When you attend the live classes on Saturdays you will participate in a highly valuable question and answer session with the instructor who will offer personalized insight into your relationship or lifestyle issues.
If you can not attend one of the live classes, there is an option to reschedule your personal feedback privately so that you can catch up.
This is NOT a fluff course. Students are expected to turn in written assignments 3 times per week, be ready for oral pop quizzes, participate in daily discussion in our private FB group and to read the entire book She Wants in just 4 weeks.
Both single Goddesses and married women are invited to attend.
AFTER THE COURSE- Monthly INSPIRE Sessions after the course will help women remain focused as they grow their power. 60 days after the course begins, the student has the option to schedule one (1) monthly private INSPIRE meeting to discuss her progress and receive additional support. Students may utilize this monthly subscription for as long as she deems necessary. Students may cancel this subscription at any time before being billed.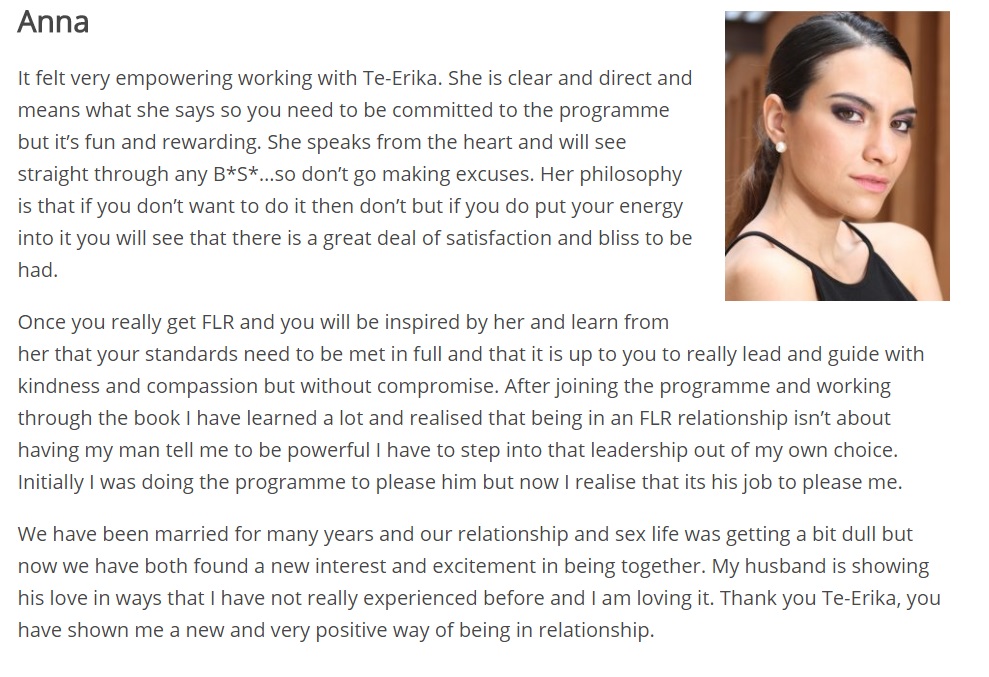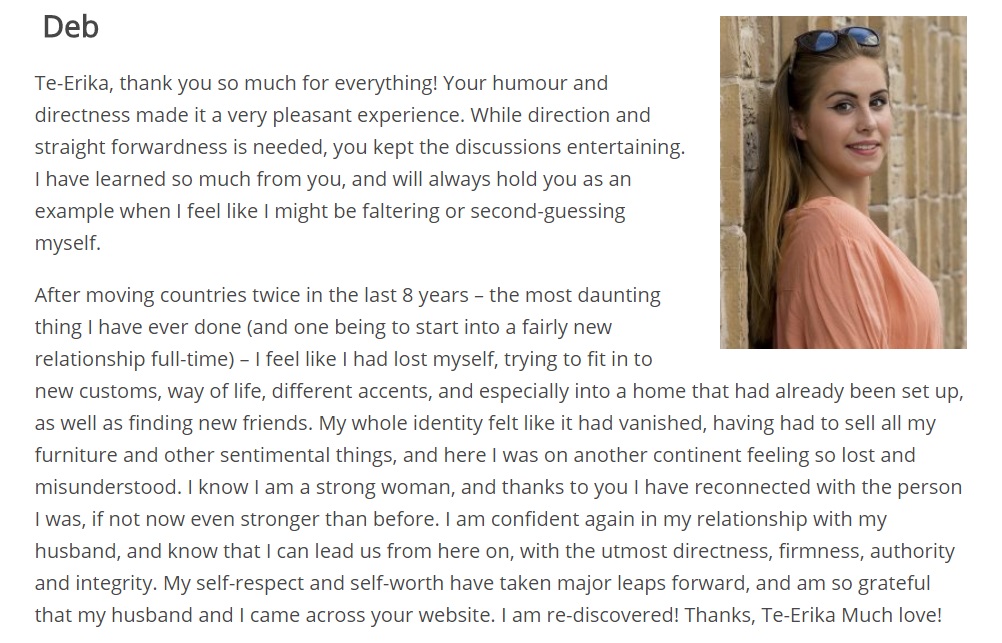 Partial Scholarships and Payment Arrangements are available for Single Women who want to participate in the Program. Write in to inquire. 
Care for a more detailed explanation of what to expect including ? LEARN MORE
Questions about the Program? Email Coaching<at>LovingFLR<dot>com.