Description
This course presents the complete textbook How to Love a Powerful Woman in an online format that is perfect for students who prefer a more visual presentation.
This course consists of a pdf version of the print textbook with added information that is not included in the print version. This is NOT a pdf download. The complete text content for How to Love a Powerful Woman is presented on the screen and can not be downloaded.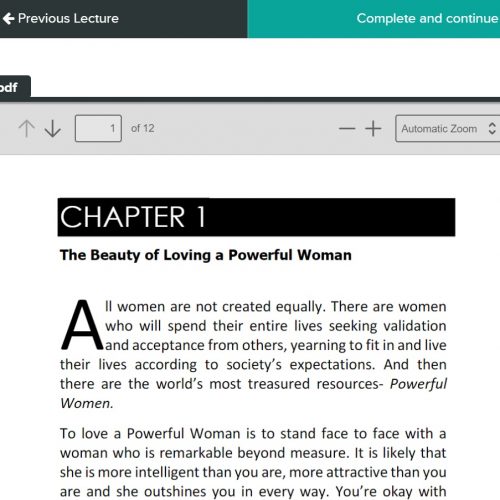 How to Love a Powerful Woman– Online Study Guide offers:
INSTANT ACCESS

A video WELCOME message from the author
Each of the 8 Chapters in How to Love a Powerful Woman as individual lessons for the student to read online
An interactive multiple choice review quiz for each chapter
Discussion questions for each chapter that fosters a deeper understanding of each chapter
A personal challenge for each chapter to encourage active practice of the lessons presented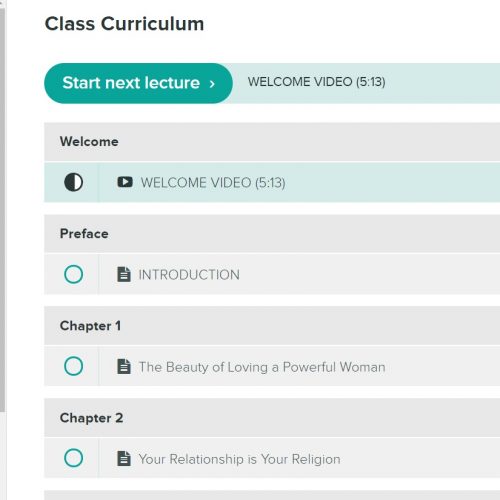 Instructions:
After the payment has been processed, registration information for Loving FLR Academy will be sent to the email address associated with the payment.
There is no time limit for completing the course. The student will always have access to the course as long as the platform exists.