Description
INSTANT ACCESS
During this 3o minute video course in the Loving FLR Academy, I share How To Introduce a Woman to a Loving FLR without scaring her away.
Married or single men who desire a Female Led Relationship need to understand the basic principles behind sharing their desires in a way that helps the woman to feel more at ease.
The 5 strategies I have developed are geared toward men who are motivated to be a part of a Loving FLR because:
You want your partner to be satisfied and happy.
You want your partner to be more loving and confident.
You want to become a better man with her guidance.
You want a more fulfilling sex life.
You want to offer service through completing tasks and being accountable.
You will be introduced to specific things you can do to introduce a Loving FLR, games you can play to jumpstart your Loving FLR, words to avoid using when having your discussions, things that turn women OFF about Loving FLRs and how to approach the subject when you are nervous.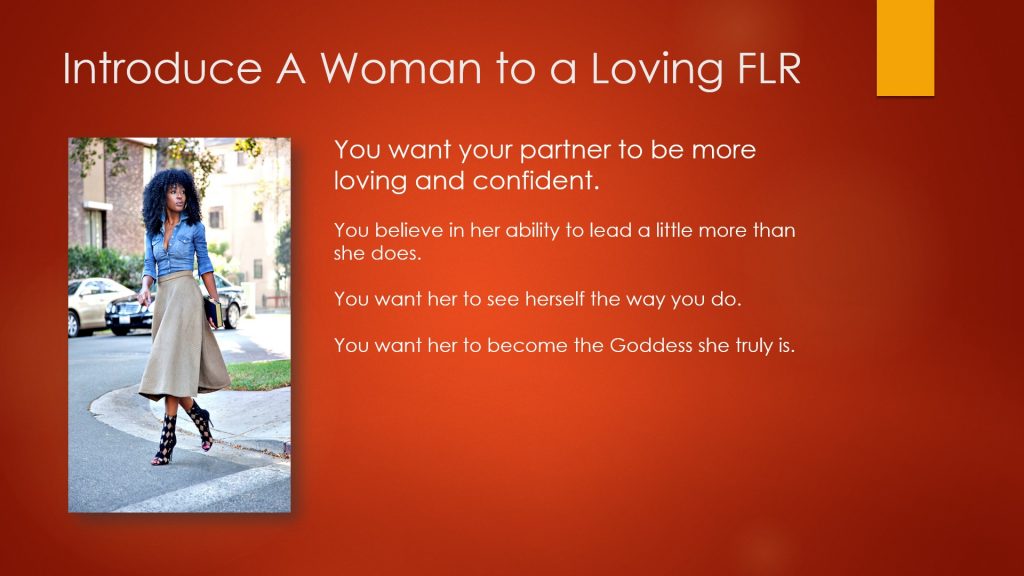 There is NO REASON to wonder how to create a Loving Female Led Relationship after this thorough presentation.
CREATE THE RELATIONSHIP YOU WANT TODAY!