Description
This course presents the complete text for The Enlightened Submissive: Untwisting the Kink of Submission in an online format that is perfect for students who prefer a more visual presentation.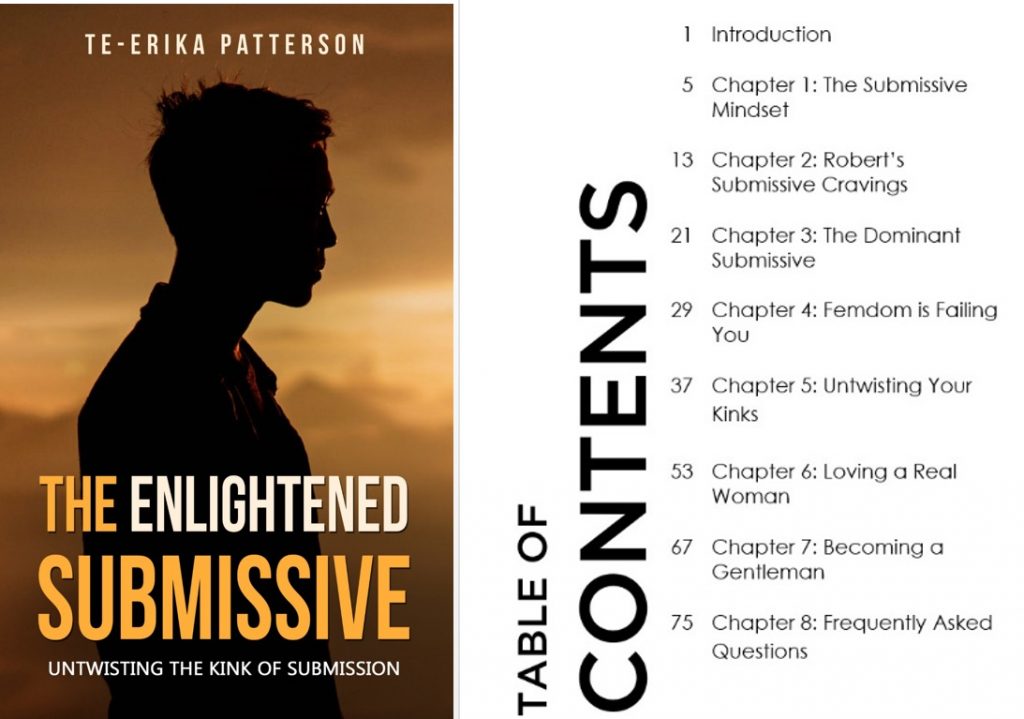 LEARN:
Why men become aroused by submissive fantasies
Why most women are turned off by submissive men
The average submissive man's kinkiest cravings
Why the thirst for Femdom is destroying your chances at love
How to heal from an abusive past
How submissive personalities abuse women
What to do when a kinky craving emerges
How to satisfy your urge to serve a woman
The difference between a submissive man and a Gentleman
What one man did to change his life and save his failing marriage
So much more!
This course consists of a pdf version of the print book. This is NOT a pdf download. The complete text content for The Enlightened Submissive is presented on the screen and can not be downloaded.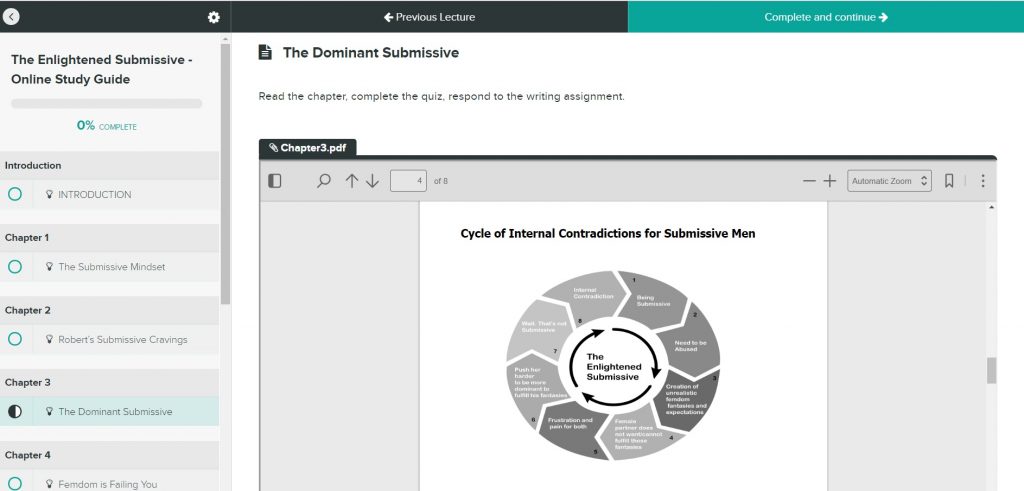 The Enlightened Submissive – Online Study Guide offers:
INSTANT ACCESS

Each of the 8 Chapters in The Enlightened Submissive as individual lessons for the student to read online
QUIZ questions for each chapter that fosters a deeper understanding of each chapter
A WRITING ASSIGNMENT for each chapter to encourage active exploration of each theme presented.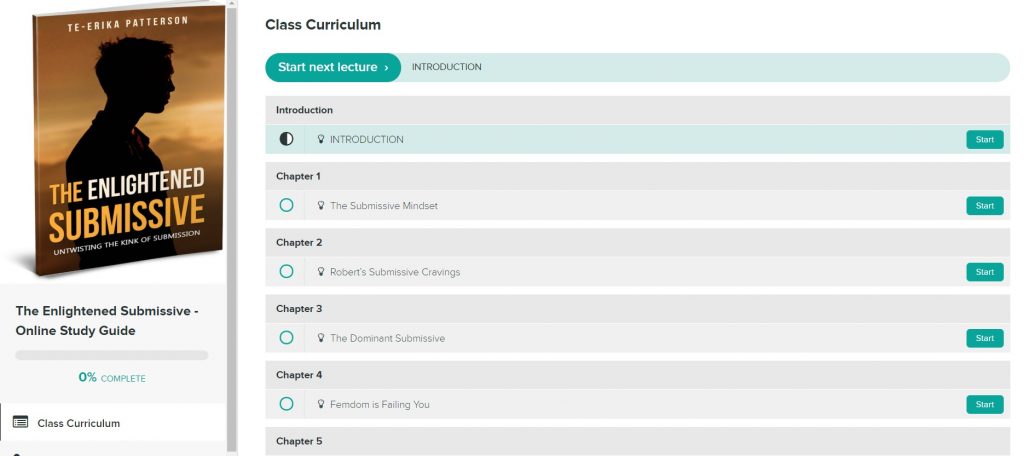 Instructions:
After the payment has been processed, registration information for Loving FLR Academy will be sent to the email address associated with the payment.
There is no time limit for completing the course. The student will always have access to the course as long as the platform exists. You do not need to submit writing assignments. They are for your personal reflections.