Description
Are you ready for the challenge of being tasked by a Powerful Woman?
Are you an efficient and capable Assistant?
Can you do research, write letters, proofread, post to social media, make phone calls, do graphic design, learn new skills, give intelligent feedback on important projects or otherwise be ready to be TASKED at any time?
Do you want to be given tasks that make you excited, challenges that make you squirm and be taken advantage of by a Powerful Woman? 
This program is ONLY for men of excellence who are self directed overachievers who enjoy completing tasks with limited supervision.
REAL REVIEWS
Only if you are strong enough

As someone who has worked for Ms.Patterson, I can personally vouch for her leadership skills. She is demanding, and can be severe, but always with good reason and a valid purpose, in my experience. I learned an immense amount from her, and her corrections made me better. I encourage men to work with her if you have truly useful skills, the time to devote to the effort, and are strong enough for the challenge. ~Robert

You must have patience and perseverance

My name is Patrick and I'm 52 years old. I live in Contra Costa County in the Bay Area of Northern California. I am a Training Professional. I excel at my profession, but I decided to join the TASKS FOR MEN PROGRAM to seek out external motivation and I need focus at times. In my experience, women consistently outperform men in the training profession due to their innate attributes of listening, teamwork, goal focus and relationship building.

Te-Erika is an excellent leader. She assigned tasks and coached me along the way. The clarity of assignments was excellent and forced me to focus on the task at hand. Te-Erika guided me, corrected me and coached me through the tasks. Her attention to detail and directness helped me achieve success faster than I might have otherwise. The third task came with explicit instructions. In my desire to complete the task quickly and please Te-Erika, I made many mistakes. What I learned, and should have been able to understand all along, was to read the specific instructions and do exactly what was asked. Te-Erika helped me focus on attention to detail more than I have before. Men who participate in this program gain an ability to follow directions precisely and help a powerful woman achieve her objectives. She provides feedback and lets you know what you do well and where you need improvement.

Men who wish to improve themselves and really feel a need to improve the world are great candidates for this program. You must have patience and perseverance. Te-Erika demonstrates several leadership qualities that women naturally excel at. This program was completely digital. I can only imagine how much more success this has in person. I believe that I have learned to look more closely at what is being asked and listen attentively. I successfully completed the tasks without substandard performance when I listened closely. By listening closely with patience, one can complete what is asked faster, better and more successfully. ~Patrick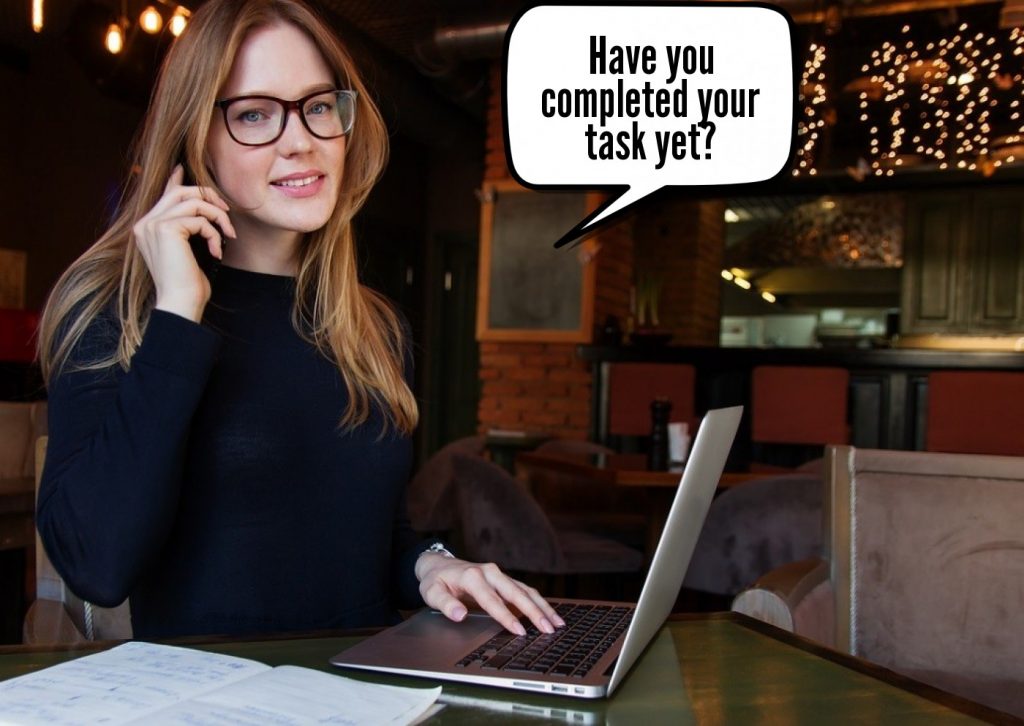 The TASKS for MEN Coaching Program offers men of EXCELLENCE the opportunity to complete tasks for Powerful Women. You will be held to a high standard. You will be given deadlines. You will be challenged to do things that you may not know how to do…yet.
You may be asked to do internet research, buy a gift, go find a specific object in 24 hours, make a video, write articles or even create a new philosophy. You will always be safe and limits are respected.
Are you up for the challenge?
---
How It Works
?After registration you will complete a skills application that will let our team know which skills you have.
?You will receive notification by email from our team within 24 hours giving you CHOICES for your first assignment.
?Once you choose your first assignment and deadline, you will complete the project on your own.
?Your assignment must be turned in on or before your deadline in order to remain in the Coaching Program and receive a new assignment. Your next assignment will NOT be your choice.
?If your assignment is late you are dismissed from the Coaching Program with no exceptions.
?You will receive written acknowledgement and feedback on the quality of the task you have completed.
?You will receive between 2 and 4 assignments per month.
?Assignments will come from the Founder of Female Led Society or one of the many Powerful Women in her circle.
?You may opt to remain in the TASKS for Men Coaching Program for as long as you wish to. There is a registration fee and a monthly subscription plan. Your card will NOT be automatically billed. You will receive a reminder to pay when your month is over. You may opt out at any time.
Learn How To:
Follow directions
Be efficient
Please a Powerful Woman
You do get to express your limits and they will be respected. Everything else is fair game! No you may NOT have a trial task so you can "try it out."  Commit to your service or move along.
Satisfy Your Urge To Serve