Description
The Leading Ladies FLR Group Coaching Program guides women through the process of developing the CONFIDENCE to take a leadership role in their lives and in their relationships. Why? Every woman should understand the power they have over their own happiness.
Join the Leading Ladies FLR Group Coaching Program other women who want to develop confidence and reshape their lives!
Begins March 13th
Week 1 – How to Recognize Your Power as a Woman
Week 2 – How to Determine What You Want from a Loving FLR
Week 3 – How to Engage Your Partner in a Loving FLR
Week 4 – Be the Woman of Your Dreams
MEETING DATES
Saturday 3.13 11 am Eastern 
Saturday 3.20 11 am Eastern
Saturday 3.27 11 am Eastern
Saturday 4.3 11 am Eastern
Students who join the Leading Ladies FLR Group Coaching Program will enjoy learning what a Loving Female Led Relationship is, how it will benefit them, how to establish it and how to maintain it.
The Leading Ladies FLR Group Coaching Program teaches women how to awaken their inner Goddess, STOP being passive and become CONFIDENT female leaders in their lives and romantic relationships.
ABOUT THE COURSE
This Leading Ladies FLR Group Coaching Program offers reading and practice assignments.
This course challenges your beliefs and offers unique wisdom to let go of the hangups that are standing in the way of your confidence and boldness.
When you attend the live classes you will participate in a highly valuable question and answer session with the instructor who will offer personalized insight into your relationship or lifestyle issues.
This course will shift your life if you are willing to be honest and practice the concepts shared with you! Students are expected to turn in written assignments once per week, offer feedback for personal challenges  and to discuss the assignments.
Both single Goddesses and married women are invited to attend.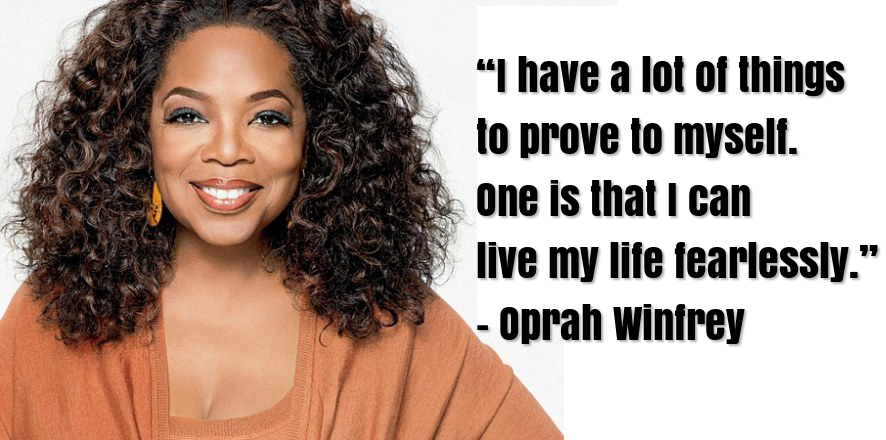 4 Week Leadership Coaching Program
Students who choose the 4 Week Program will be offered:
Access to the digital course How to Love a Powerful Woman along with PRIVATE discussion of the concepts with the author.
Personal challenges to motivate active growth in leadership.
4 weekly GROUP coaching sessions via private web conference (webcam participation is optional).

SINGLE WOMEN

will be automatically added to our Loving FLR Matchmaking Service
The LIVE TALK weekly sessions take place via private web conference.  Each session lasts for one hour. Web cam participation is offered (and fun) but not required.
Included in the course: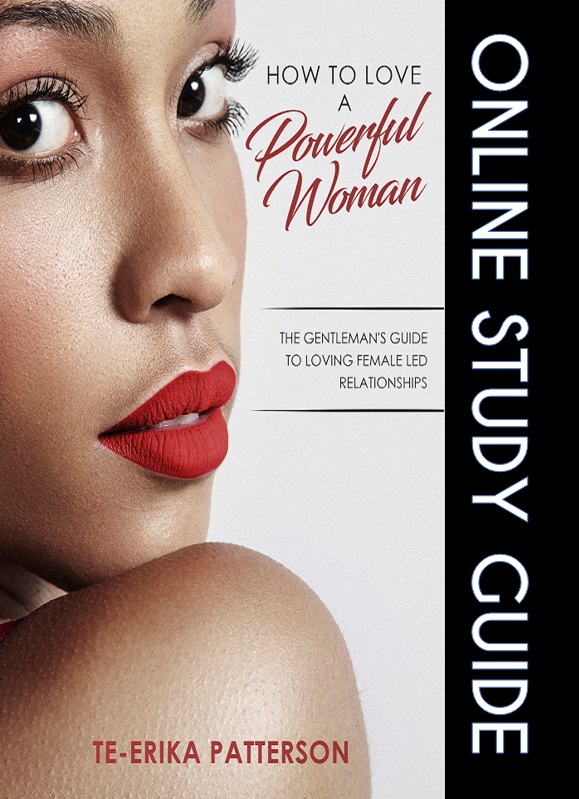 Frequently Asked Questions
How long are the weekly sessions?
Each session is between one hour and two hours long. The length depends on the number of participants. Each participant will receive a fair amount of time dedicated to their specific questions and concerns.
What if I have to miss a session?
If one session is missed it can always be rescheduled at a convenient time for both the instructor and the participant. No woman will walk away with unanswered questions or concerns. ALL CONCERNS will be addressed GUARANTEED!
Read these REAL REVIEWS!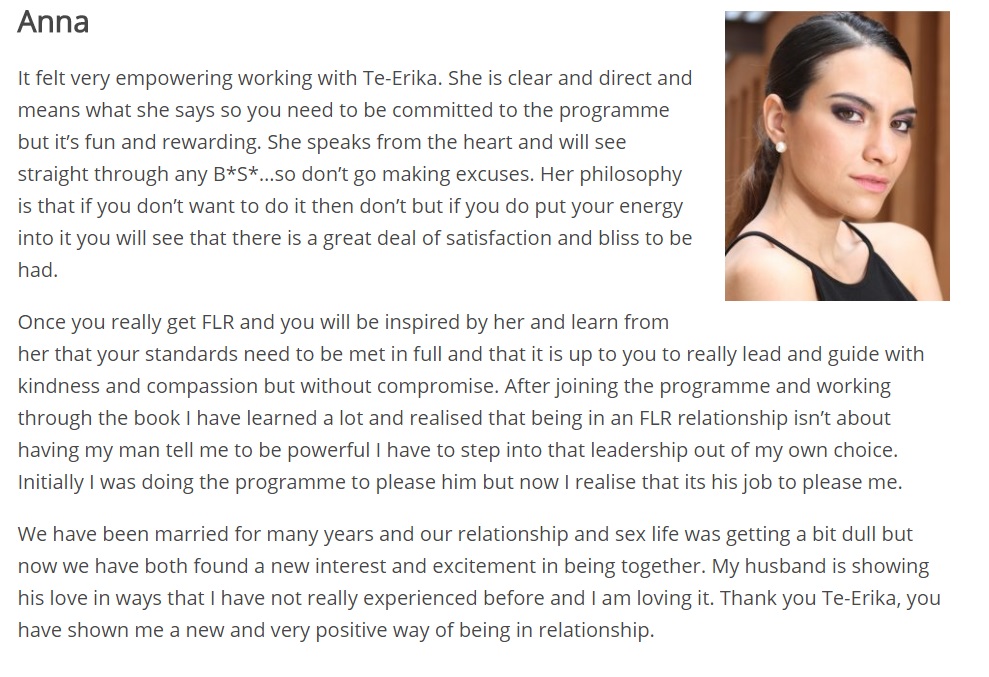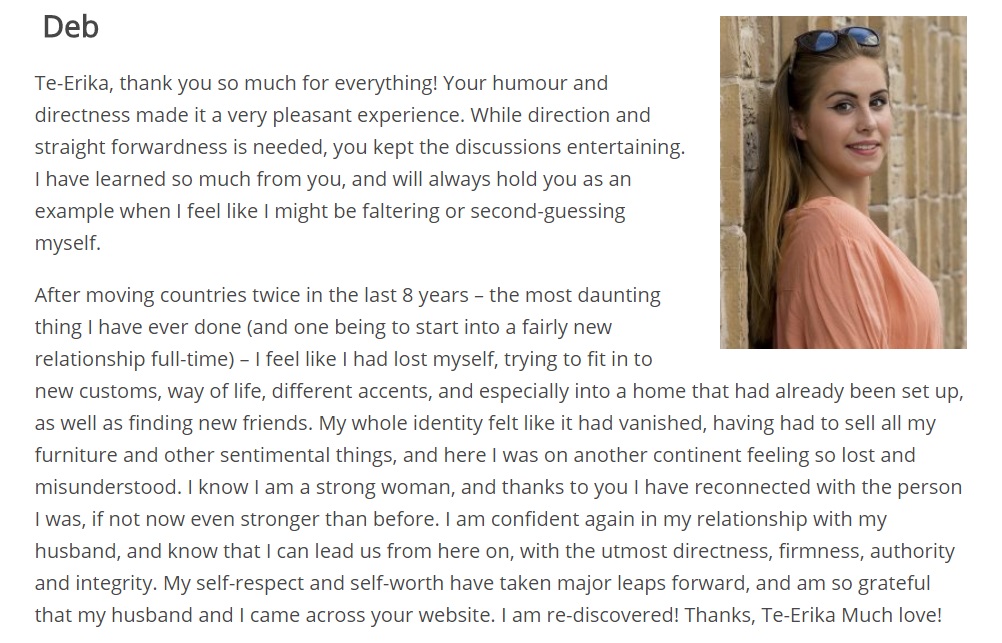 Partial Scholarships and Payment Arrangements are available for Single Women who want to participate in the Program. Write in to inquire. 
Care for a more detailed explanation of what to expect including ? LEARN MORE
Questions about the Program? Email Support<at>FLRStyle<dot>com.