Description
Do you have questions about developing a Loving FLR but you don't have the time to attend one of our LIVE Coaching Programs?
FLR Style presents the FLR Coaching by Email Program where you will receive the same support and wisdom from the LIVE Coaching programs through email so that you can tackle them at your convenience.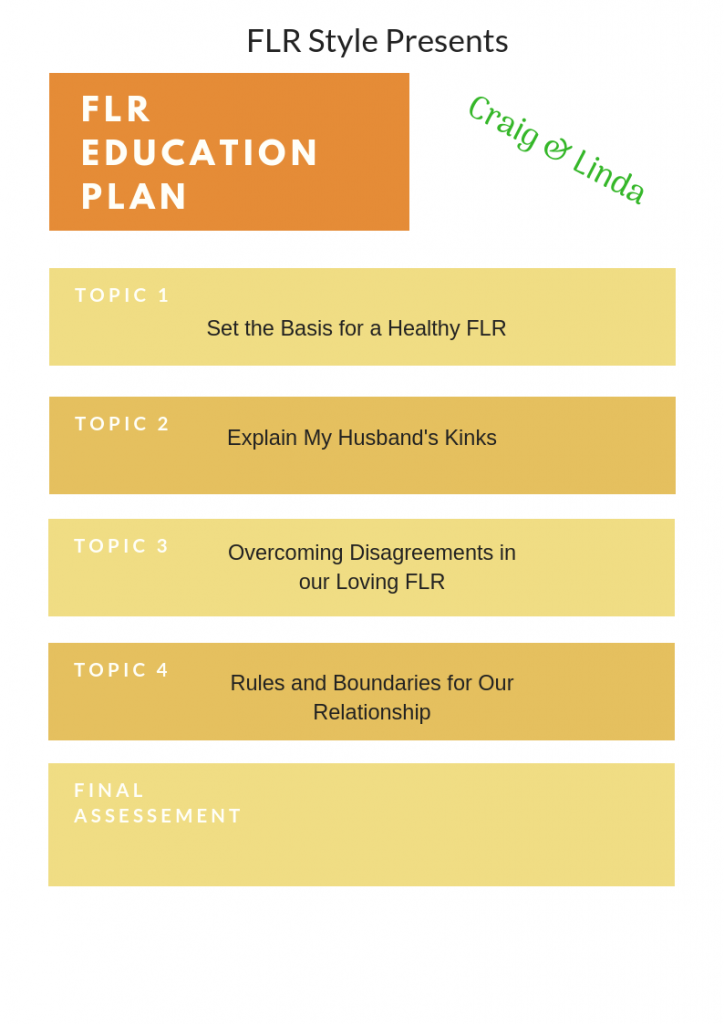 How it Works
Choose from 1 (one) Topic Brief Study Program or the 4 (four) Topic FLR Education Plan.
Receive your registration form automatically and share your major concerns in writing.
The Coach will review your concerns and will develop a personalized FLR Education Plan based on your specific concerns which may include access to our Online Classes, books, writing assignments and personal challenges to help you grow stronger.
Your FLR Education Plan will be shared with you within 48 hours so that you can get started on your first assignment.
During the FLR Coaching By Email Program you will have email access to the Coach to ask questions, gain clarity and ask for support for your goals during the time you have chosen.
All emails will receive a thoughtful reply from the Coach within 24 hours guaranteed.
The time limit to complete the 1 Topic Coaching is 1 Week. The time limit to complete the 4 Topic Extended Program is 4 weeks.
ALL TOPICS ARE WELCOME. No topics are off limits.
Couples who choose to use the FLR Coaching by Email program together must enroll in the 4 Topic program. No exceptions.
This FLR Coaching by EMAIL program was not created to add pressure to your life. It was created to offer support during your personal development. You may use all 4 weeks or just use 2 weeks and then move on. This is your time to get the support you need and there is no pressure at all to complete the program or the assignments. Your registration simply reserves my attention so that I will be available if you need me.
You may ask for guidance on any situation that presents itself and receive a thoughtful and supportive reply from the publisher of LovingFLR.Com. ASK ANYTHING. NO TOPICS ARE OFF LIMITS.
With so many options for support and encouragement, there is no reason to stall with creating your best relationship! My wealth of wisdom is just one email away!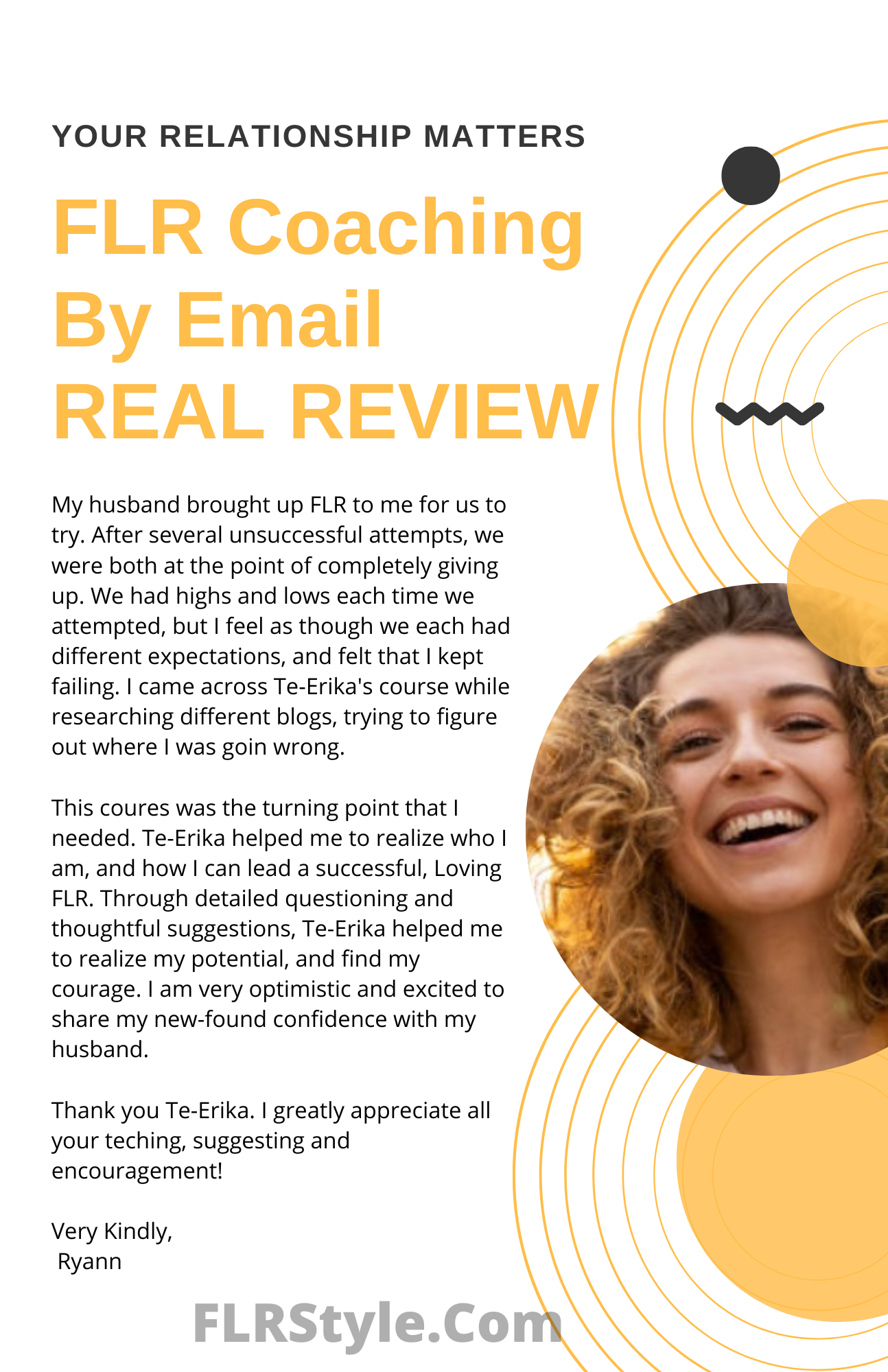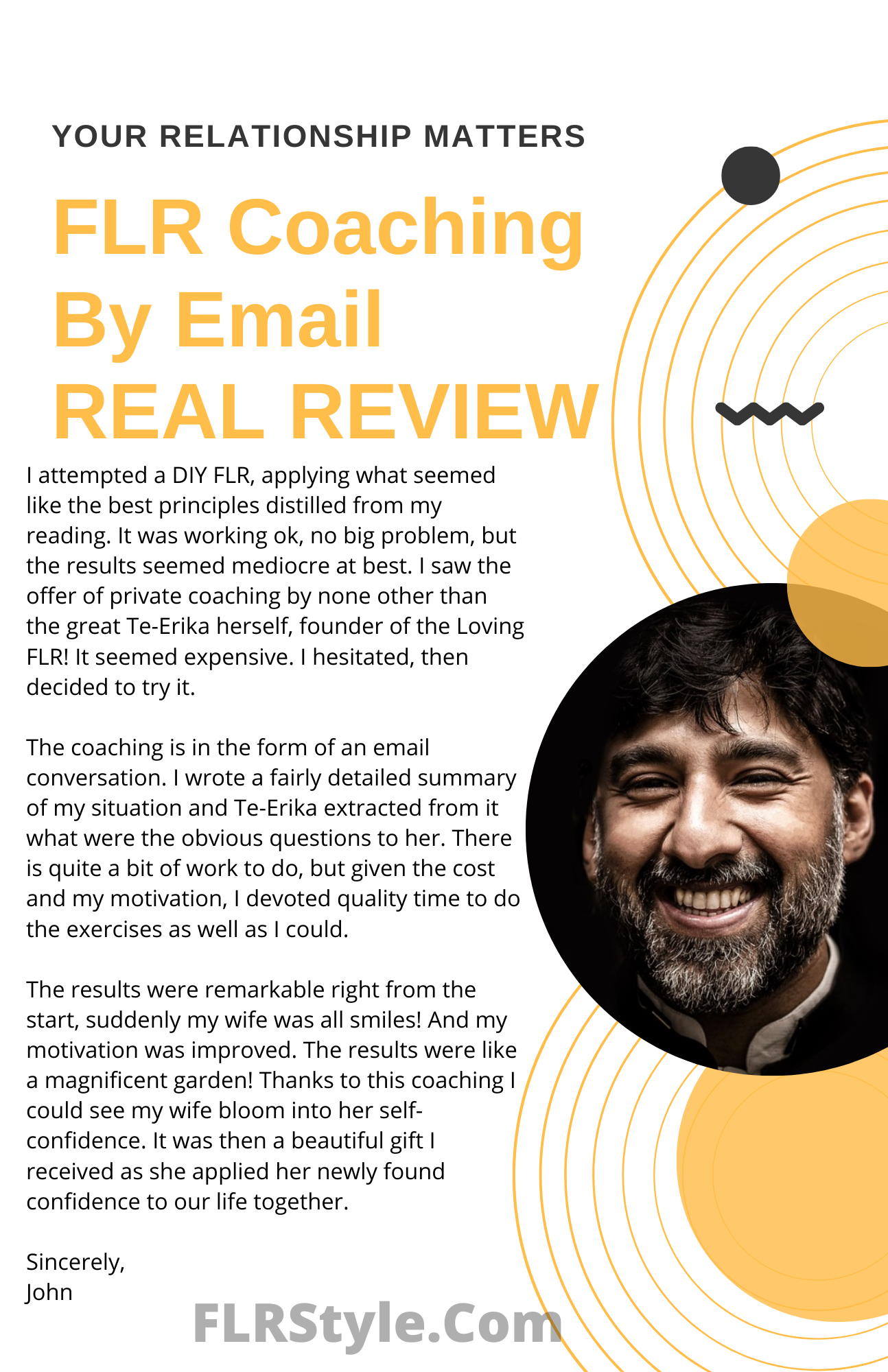 REGISTER NOW!