Description
The CLASSIC Becoming an Anchor in a Female Led Relationship course was created during LIVE Training Sessions and recorded for your benefit so that you can access the wisdom gained from researching, interviewing and coaching couples in REAL Female Led Relationships.
During our online FLR Anchor Training Course For Men you will learn:
How Powerful women like to be approached
What you are doing WRONG when interacting with Powerful Women
How to recognize a Powerful Woman
How to stop feeling ashamed of being submissive and wanting a FLR
How Powerful women feel about a man's financial status
The physical characteristics that are important to Powerful women
The most important thing a man can do to earn a Powerful woman's trust
Your responsibilities in a Female Led Relationship
When is the right time to tell her about your kinks
How to approach a Powerful woman online
5 Ways to introduce your wife or girlfriend to a Female Led Relationship without scaring her
How to turn any relationship into a Female Led Relationship
(All answers are based on our EXCLUSIVE survey of dominant women)
What does this course consist of?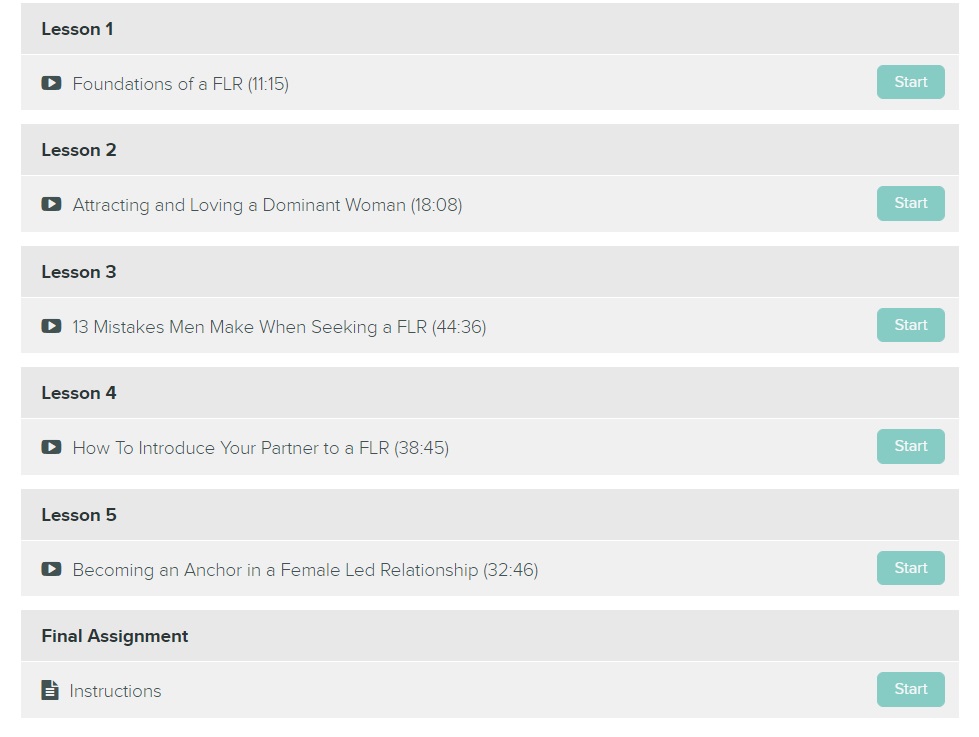 This course has 5 rousing video presentations presented by Te-Erika Patterson, the Publisher of LovingFLR.Com.
Each lecture is between 11-45 minutes long.
Each lecture has a review quiz.
Each lecture has a discussion section.
Mistress Ivey, the author of How To Set Up A FLR, also shares her insights during the lesson 3 on Mistakes Men Make When Seeking a FLR.
REVIEWS